Fresh, Delicious Noodles Made By A South Australian Team
At TAINGS, we're proud to offer our diverse range of delicious, freshly made, authentic Asian noodles to the people of Australia. TAINGS's brings a little taste of Asia into every Australian home, providing fresh noodles, manufactured in a local South Australian plant. Our noodles are made fresh every day, and are created and packaged in the same place, ensuring quality, food safety and am assurance of perfection. Call us today and explore our range of fresh, nutritious and delicious Australian made Asian noodles.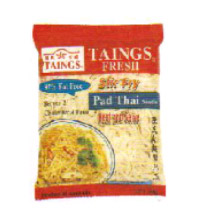 Made Fresh, Everyday
When you buy our delicious noodles, you know that you're buying a premium product, freshly made just for you. Our noodles are made right here in Australia in our two massive processing plants: we create our noodles freshly on site every day, package them up and ship them right to you.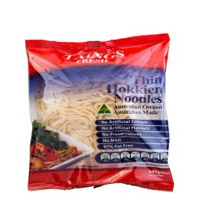 Ambient Noodles
TAINGS also has a diverse range of ambient noodles, specifically designed to be used as a staple in Asian cuisine. Choose some TAINGS ambient noodles to use in your cooking: they're low fat, delicious, and easy to cook with too. Plus, they're super affordable.
New Products
We are always on the lookout for brand new podcasts, styles and specific noodles. We have recently been adding all kinds of different products to our range, including fresh steam buns, complementing the delicious range of authentic Asian noodles we create fresh every day. For more information on our new and upcoming podcasts, give our friendly team a call!