Affordable Ambient Noodles From South Australian Experts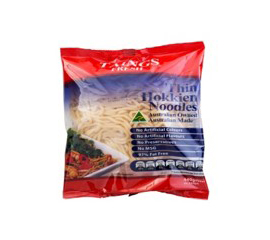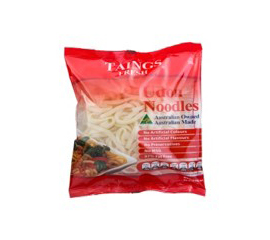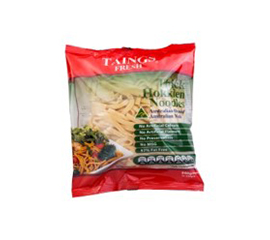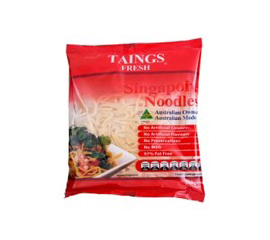 Our Shelf Stable Soft Noodles, also known as Ambient Noodles, are all made with the highest grade Australian Wheat Flour with technology only found in our facility. Using the same technology used in preparing meals for Desert Storm it is a fine balance of science using PH levels and pasteurization.
How Are Ambient Noodles Used?
It is neutral flavoured, with a good bite that is chewy, soft but firm. It is 97% Fat Free. Enhanced with acids that promotes good digestion, the noodles are versatile and easily used in stir fries, soups and salads or as a replacement for pasta.
A Dynamic Superfood With A Long Shelf Life
It has a shelf life of one year with no chilling necessary, just cool ambient temperatures for keeping convenience. Because of the convenience of keep, it can be used as an instant noodle component, or a retort meal. Made with no preservatives, no artificial colours, and no MSG. Our ambient noodles can therefore be used as a healthy component for a staple filler for all kinds of cuisines: not just Asian foods!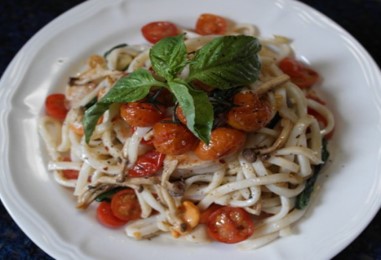 Contact Us Today
Buy your ambient noodles at wholesale prices from the South Australian noodle experts today! Our family owned and operated team know noodles well than anyone else, so why not jump on the phone and give us a call today. Interested to know more? Call our friendly team and ask away we are more than happy to take all your questions, queries and concerns. When you need ambient noodles, there's only one place to call: TAINGS!